French Riviera yacht charter
Unforgettable experiences
Charterminute specializes in high-end yacht rentals on the Côte d'Azur, offering a diverse fleet that ranges from 45 to 250 feet.
Our selection includes motor yachts, sailing yachts, and crewed catamarans designed for luxury and comfort.
Our team has the expertise and passion to help you find the perfect yacht for any occasion, whether it's a family boat for a day, a super yacht for a week, or a corporate event in Cannes.
Charterminute | the 5-star yachting company on TripAdvisor and Google Reviews.
French Riviera yacht rental experiences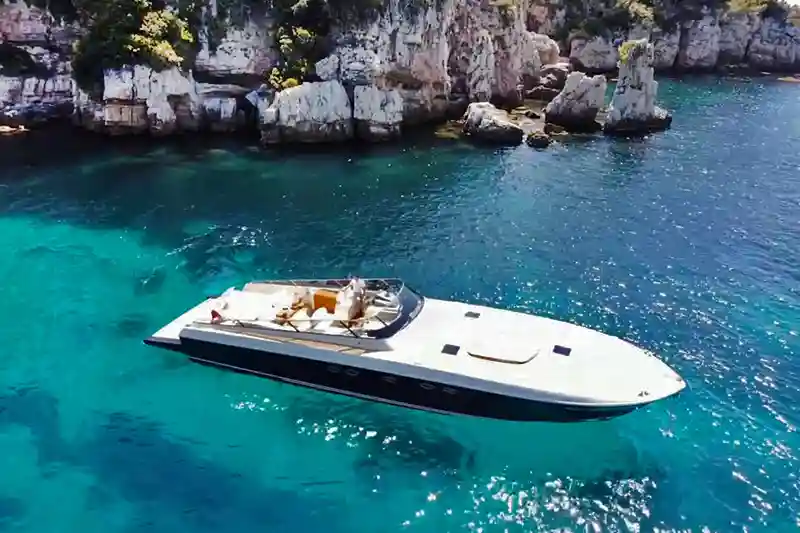 FRENCH RIVIERA DAY CHARTERS
Explore the Cote d'Azur aboard our elegant private yachts, perfect for a family boat trip in Cannes, Monaco, or Saint-Tropez. Enjoy attentive service and experience new beach clubs as our skilled captains guide you along your exclusive boat trip.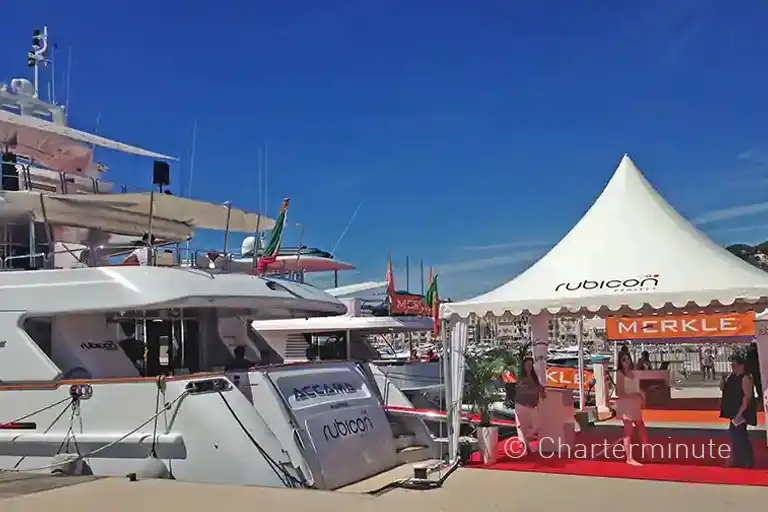 CORPORATE YACHT CHARTER
Learn how to choose the perfect yacht charter for corporate events in Cannes. Alternatively, choose from our eco-friendly group boat rentals that accommodate 12 to 200 guests for a fantastic sunset cruise, or browse our incentive boat rentals.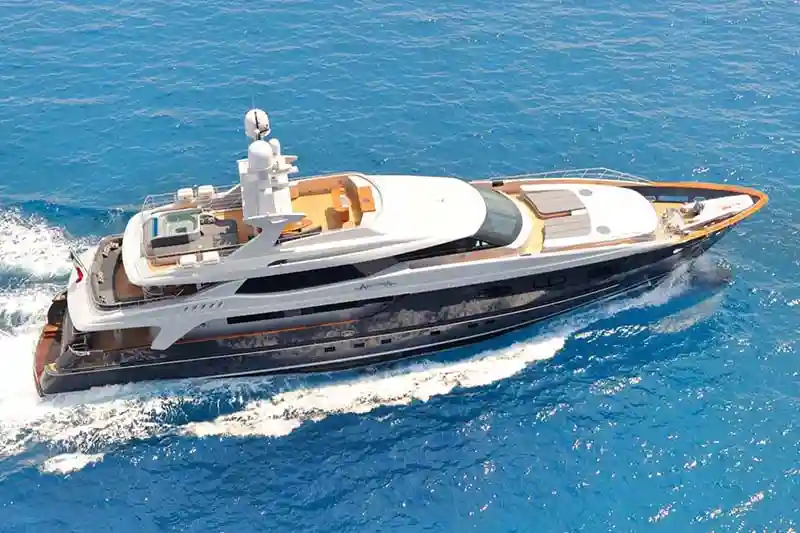 LAVISH FAMILY YACHT RENTALS
Rediscover the French Riviera aboard luxury crewed yachts curated by our experts. Discover a selection of family-friendly boats, fantastic super yachts, and sustainable yachts for charter. Experience total freedom and coziness on the Riviera.
Essential guideline: the yacht charter etiquette
New to yacht chartering?
Navigate the waters of crew interaction and onboard behavior for a memorable Mediterranean family getaway. Elevate your charter experience with our in-depth guide on yacht etiquette.
Discover the dos and don'ts that make all the difference.
Charter Etiquette
Best charter deals available
Enjoy your private yacht charter for less with our partner Charter-deal.com.
Discover a unique selection of the best French Riviera special offers.
French Riviera charter itineraries: 7-day charter
Dating back to the 19th century, the Côte d'Azur captivates with its Mediterranean scenery, rich historical landmarks, gourmet cuisine, and breathtaking coastal backdrop.
To fully immerse yourself in this enchanting locale, consider our yacht charter itinerary: it's designed to inspire, but we're happy to tailor it to your specific needs and desires.
Charter itinerary
What sets Charterminute apart
Our commitment to providing fair and unbiased advice sets us apart at Charterminute, an independent yachting boutique in Antibes. We pride ourselves on not being influenced by specific yacht fleets, shipyard interests, or owner affiliations.
Combining Al technologies, expertise, passion, and in-depth local knowledge, our team designs unique luxury yachting experiences for you.
Book the Mediterranean yacht charter of your dreams through our bespoke service and dedication to perfection.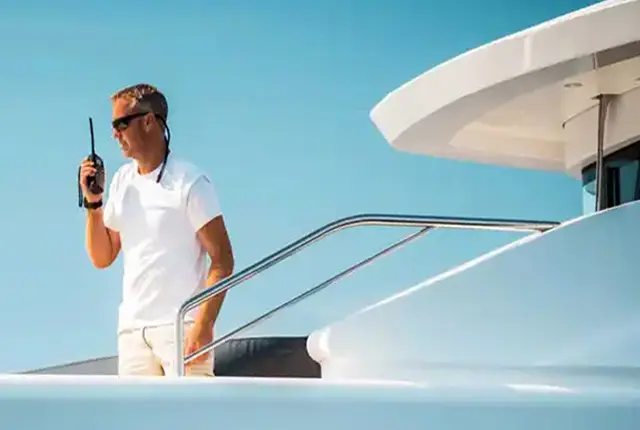 Professionalism
Drawing on years of expertise and an extensive network of contacts within the yachting industry, we provide exclusive opportunities to hire the finest boats and charter the most luxurious yachts along the French Riviera. We are proud members of E-MYBA and ECPY, further demonstrating our commitment to excellence in the charter industry.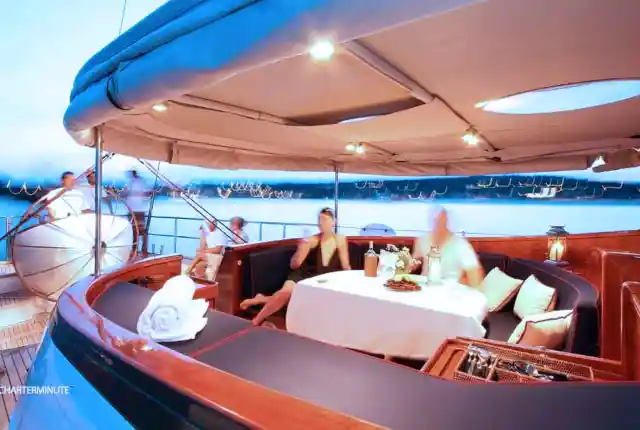 VIP EXPERIENCES
Enjoy personalized service with tailor-made itineraries and customized preferences.
Your dedicated charter broker will cater to your every need, providing a genuinely indulgent charter escape customized to meet your needs and tastes.
Gain access to private deals and last-minute special offers on opulent vessels.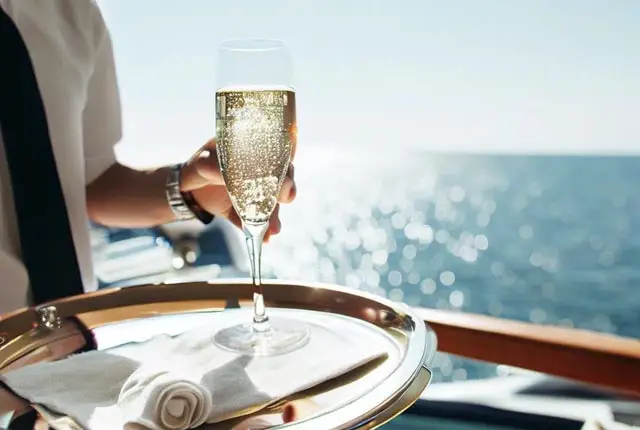 BEYOND SERVICE
Exceptional yacht rental is our specialty. We pride ourselves on exceeding expectations with our unparalleled experience in high-end yacht services.
Our discerning clients give us rave reviews on sites like TripAdvisor and Google, providing word-of-mouth referrals serving as our best marketing form.
Client reviews and testimonials
Learn why both individuals and businesses highly regard our tailored yacht rentals.
" We had a parasailing boat and a water toy company join us halfway through the day, Remi coordinated everything with ease, and the day charter itself was perfect. He could not have been more helpful or responsive. "
Rosemarie F. – private client, UK, 2023
" I can 100% recommend Charterminute and Remi. They have my full trust and we have just held a Cannes team-building day organized by Remi (for 20 guests on a maxi-catamaran Lagoon), everything was perfect. "
Ole H. – Corporate client, Norway, 2022